WILDFORM is a transformational lifestyle and beauty brand
WE CREATE wigs, hair pieces, products, and accessories for playful and experimental everyday use.



WE BELIEVE that fluidity and experimentation are key. We honor everyone's right to creative freedom

a

nd self-expression regardless of gender, background, or orientation.



WE EMBRACE the sacred ritual at the heart of every beauty practice.

WE CELEBRATE hair as a powerful tool for transformation and self-expression.

WE ARE César DeLeön Ramirêz and Caroline Mascolo.

CÉSAR An in-demand stylist and visionary, César has received numerous accolades. His work appears on the runway and inprint; clients include Ciara, Demi Lovato, Kim Kardashian, Jennifer Lopez, Khloe Kardashian, Solange, Rita Ora, and Iman.
The bespoke wigs he creates for his high-profile clientele are the spark that started WILDFORM.

CAROLINE Steeped in the world of beauty, this mama of three brought her unparalleled eye to the iconic hairdressing company TONI&GUY, serving as their creative innovator and VP of Marketing. Her keen sense of style and cosmic curiosity, has made her an in-demand asset in the world of intentional beauty.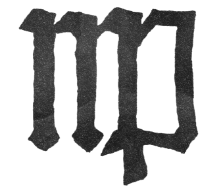 ︎=peace